About Deborah

Deborah Johnson, MS, CTSS, CNP
Deborah Johnson is a Plant-Based, Trauma-Informed Community Nutritionist and Health Coach who holds a Master of Science degree in Nutrition, and a Bachelor of Business Administration in Marketing Management. She founded My Temple Wellness Inc. in 2018, a holistic wellness company whose mission is to educate, alleviate, and eliminate
potential health risks among vulnerable populations through nutrition education and other wellness principles. Deborah is certified in Nutritional Psychology, an emerging area of study that examines the relationship between dietary patterns and our mood, behavior, and mental health. She is also a Certified Trauma-Support Specialist, which affords her the skill of intentionally integrating science to help trauma survivors recover fully from past events. She is a Mental Health First Aid Instructor, certified by the National Council for Behavioral Health to teach and certify individuals in the Adult Mental Health First Aid course nationwide.
Deborah currently works as a Community Nutritionist with organizations in the NY Tri-State area to develop nutrition programs to promote health and prevent disease, targeting particular groups of people. She also works with individuals, couples, and groups as a Certified Health and Trauma & Resiliency Life Coach to help them implement lifestyle changes to improve their physical and mental health. She is most passionate about her work around food justice with the North West Bronx Food Justice Coalition. This area of her work addresses food insecurity and the economic pressures that prevent access to healthy, nutritious, and culturally appropriate foods. Deborah is the Host and Co-Producer of "Soul Gardens," a local Nutrition & Cooking TV show airing in the Bronx on BronxNet TV and Manhattan Neighborhood Network (MNN) in NYC. Deborah is a board member of the New York City Nutrition Education Network, an organization dedicated to improving the food and nutrition environment for a healthier NYC. She recently wrote her first book, "Eggplants on the Farm," which is part of a series called "Adventures of Little Chef Debbie." This series is an educational tool focusing on teaching children the importance of eating fruits and vegetables.
Previously, Deborah worked in Finance for 20 years before she changed careers to pursue her passion for Nutrition. She served as Director of Health and Wellness at the Harlem Church NYC. She also taught nutrition education at The Mott Hall Middle School in Harlem, NY.
Deborah's commitment is to help people make lasting changes through adopting healthy habits for life; at their respective levels of readiness. She believes that when individuals, families, and communities; are empowered with nutrition literacy and wellness principles, they are more likely to make better decisions to increase their lifespan and live quality lives.
~~~~~~~~~~~~~~~~~~
QUALIFICATIONS
Master of Science in Nutrition, College of Nursing & 
Public Health
--------------------------------------------------------------------------
Bachelor of Business Administration,  Zicklin School of Business

--------------------------------------------------------------------------
Certificate of Nutritional Psychology
--------------------------------------------------------------------------
Certificate of Mental Health First Aid
--------------------------------------------------------------------------
Certified Trauma & Resiliency Life Coach
Certified Trauma-Support Specialist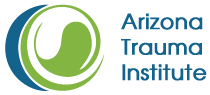 -----------------------------------------------------------------------
Food Protection Certificate
(Licensed Food Handler)
-------------------------------